Publisher: CreateSpace Independent Publishing Platform
Coming of age is hard for teenager Pippo, the son of a Fascist Italian diplomat. But when his father is arrested, he is forced to question the old family allegiance to the Fascist cause.
His mother, originally aligned with Italy against her native Britain, decides to hide escaped allied soldiers from the occupying Nazis, and in so doing finds that love and war often go hand in hand.

Also rescued by Pippo's mother is the enigmatic young Hannah, an Italian Jew whose parents were murdered. As the war continues Hannah and Pippo become ever closer. But
their happiness is short lived: the retreating German army arrive in the area and they are forced apart.

As paths divide and fates collide, can one young man fly in the face of all opposition to be with the one he loves?

Informed by the stories of many Italian survivors of WW2, Pippo's War tells a heart-breaking story of love in wartime, and how it has reverberated through generations.


In the Autumn of 1943 sixteen year old Pippo's father is arrested by the Militia, while he hides in a cupboard listening to the sounds of the receding footsteps and the car taking his father away, not knowing if he will ever see him again.
Pippo's War gives us an insight into the lives of ordinary people living in Italy during the last years of the Second World War, of how it was for the villagers living under the Germans, how they struggled from day to day, and particularly for young Pippo, how they grew up, fell in love and faced the enemy.
This is a very emotional story, simply told. Pippo's mother, Rose, rescues a young Jewish girl, Hannah, after her parents are killed and passes her off as her daughter with forged documents. Pippo and Hannah grow close, but not everyone is happy for them.....she puts all their lives in danger by being there.
As the months pass, Pippo wants revenge for his father, he joins the Partisans, his mother helps more allies, and the Germans are watching.
I enjoyed this story, it was just as the right pace, the storyline was engrossing, I knew little of that time and place in history so I found it interesting, though I would have liked to know more of the back stories of some of the characters. For instance, Cora was Pippo's godmother, but I knew very little about her, who was she, why was she his godmother, how did she and Rose know each other, what was her life like before the war? Knowing some of these facts would have made more sense to me by the end of the book. I also would have liked to know more of what the characters were thinking and feeling.
But I don't want to dwell on the negatives as there are lots of positives about the book, I liked Pippo, he was a good person, the story held my attention throughout, their love affair was moving without being sickly sweet, and overall a book that I would certainly recommend.
***************************************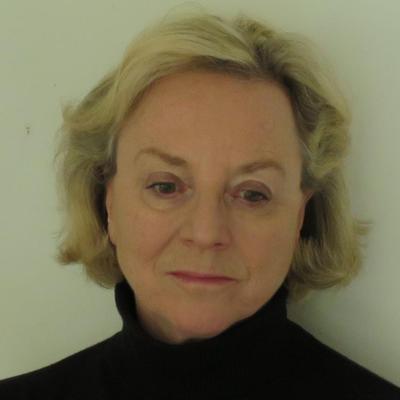 Marion Kenyon Jones trained as an artist in Paris, and for many years divided her time between a studio in Italy and New York City where she regularly exhibited her work. During this period, she
wrote short stories about her summers on a farm in the Tuscan hills and became interested in the history of the area. Pippo's War is her debut novel and she is currently researching her second while leading a happily peripatetic life with her historian husband.
*******************************************
Follow @Cazbah88
Tweet